The last news about Adam Ondra were about some tries on a 9b+ project with Chris Sharma.
Now Lezec reports he has bolted ground up a route on sandstone in Elbe area, Czech Republic.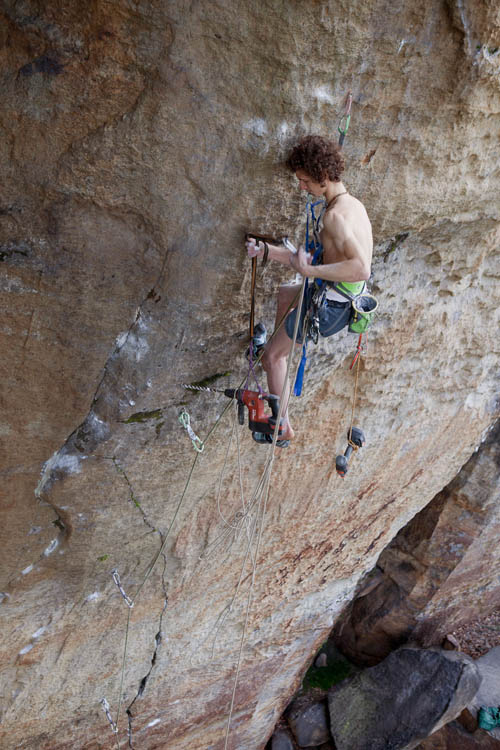 (photo by Kletterkiddies)
The result of this work came as the first XIIb (9a) ground up and the first 9a on Czech sandstone.
The F.A.: