I and my friend Marco has just go back from Palma de Mallorca
We are Climbe all the time at Cala Varques, a beautifull beach with not far (5" minutes by walk) a lot of Cave and Arch; a lot of PSICOBLOC of all kind.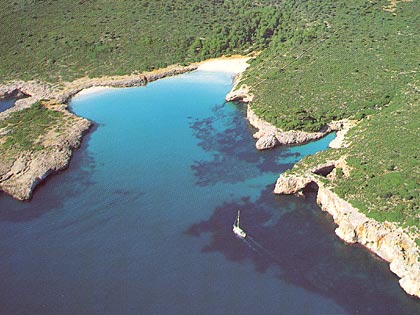 I'm find this new way to climb: the free solo. For one of my kind of people that come from BigWall Alpine Cilmbing and Mountaneering, searching the way, the rest, a lot of camelots and nats used for protection; starting climbing with only the boxer and shoes was a real strange experience.
The mind is free, no other things; only me the rock and the sea under my feet.
A perfect Mind state, a perfect Climb.
After a very little time everything is only FREE SOLO.
See my Photos
Ask me for find cala Varqes.